I am Md. Rabiul Islam, a skilled and creative WordPress Developer with more than 5 years of experience in website development and management. I am efficient in WordPress Theme Customization, Including Theme Development, Plugin Configuration, and implementation. Also knowledgeable in creating secured payment gateway, social media integration, and push notification, etc. Always committed to giving ultimate customer support in every step from the initial meeting with clients to the website maintenance even after the project submission.
Are you tensed about your website loading speed, responsiveness, and device usability? I can fix it without creating any mishaps to your source code.
I am famous for using the jQuery, HTML5, CSS, JavaScript, etc. for the front end Design and Customization. I am also renowned for coding by using PHP, PHP OOP for back end Development. MySQL integration in the back end server is another expertise of myself.
I prefer using my creativity to build the artiste website for small and local business to large and global business to make it attractive to the clients.
I am Working at KHAN IT and SEO SCHOOL BD as a Lead Developer.
WEBSITE
I WILL BUILD

FOR YOU
I Will Design and Develop a wide range of Website for a local and global business-like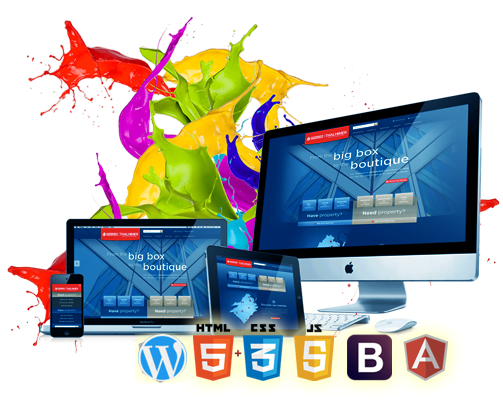 I was the part of the development team in many renowned website and e-commerce site based on the USA and Europe. I have also worked under many projects as QA for identifying and fixing bugs.
I believe if I can bring business to my clients, it will influence my improvement in finance and skill. Therefore, I try to exceed my expectation through my work. It makes me trustworthy to the clients.